Enriched Metadata
Improve your clients' television experience with our complete and up-to-date metadata. Our data, with pixel-perfect images and enriched content, is essential for the best TV services, platforms and devices.
The Quality of the Metadata is Decisive for the Excellence of a TV Service
Through years of experience in designing and developing TV applications and guides, we have learned the need for complete and enhanced metadata. High-quality data is essential for modern TV-products and the driving force behind functionalities such as Home Screen, TV Guide, Serial Linking, Recommendations, Search-engines, Video On Demand, Startover TV and Catch Up TV.

To ensure our data keeps its high standard, we aggregate and enrich EPGdata ourselves. Our team of qualified editors make sure all the relevant data is present.
See what the effect of our EPGdata is on a TV Service app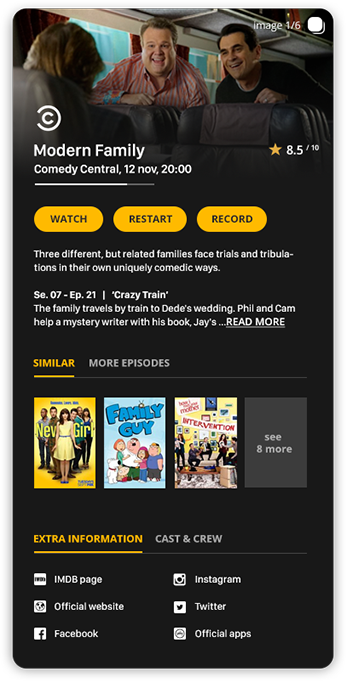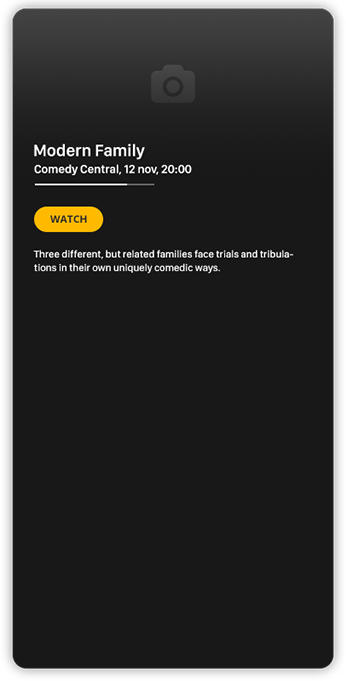 Our enriched data enables:
Multiple high-quality images per title and episode
Advanced watch- and record functionalities
Detailed programme information
Showing similar programs or more episodes of the same program, reruns filtered out
Links to websites, social media and more
Recommendations and content discovery
Highlighted shows, series and movies
Restrictions
And more…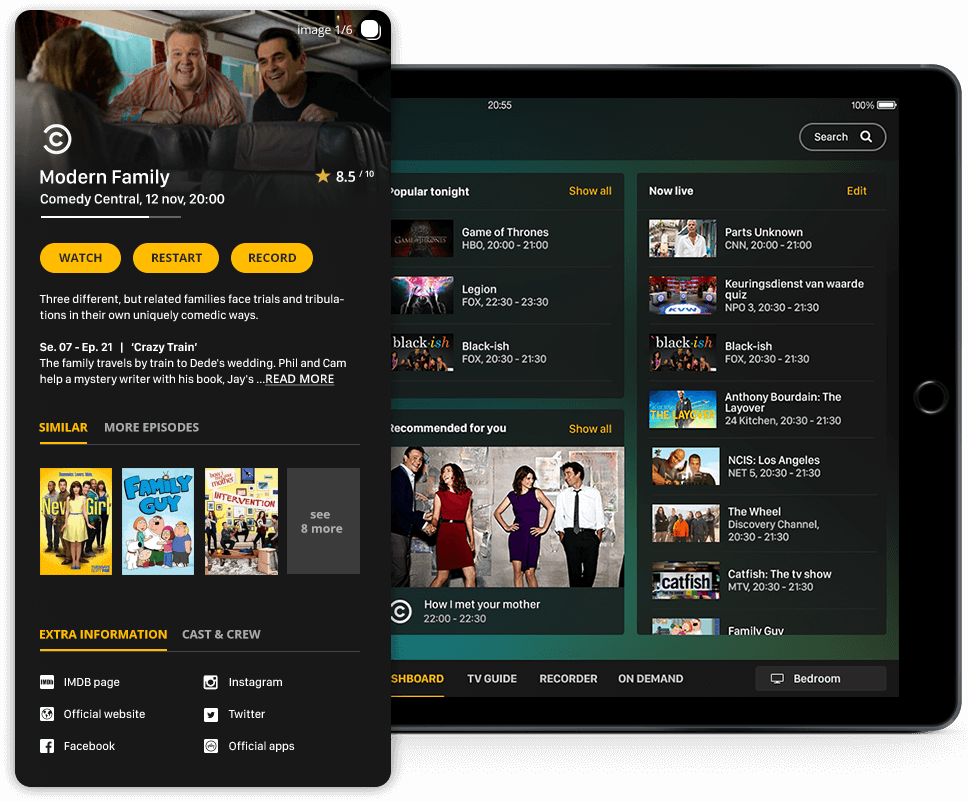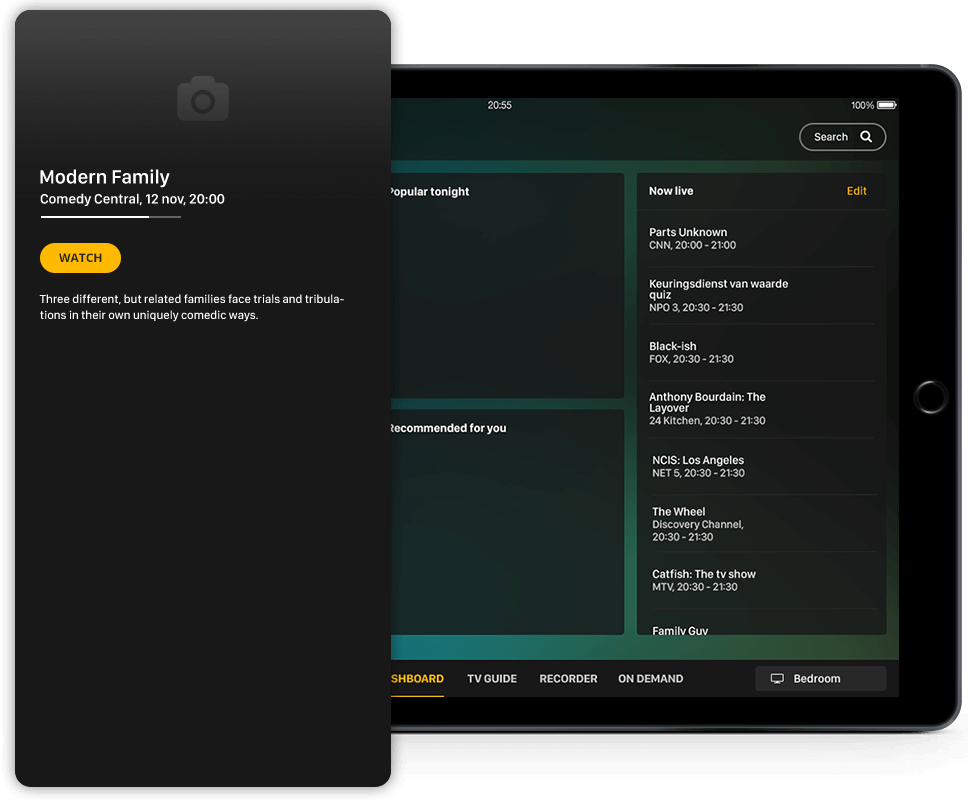 Our Data Yields Rich Interfaces and Clever Functionalities
The benefits of rich and flawless metadata are twofold: a beautiful and rich interface with all the programme information customers need and modern functionalities to fulfill the needs of customers or business models on a more advanced level.
Data Models
In need for reliable metadata? Interested in our functionalities and tools to optimize your customers TV experience? EPGdata.tv offers three different options, carefully selected to match your wishes. The third option, based on popular demand, is for those who wish to take full advantage of all our metadata.